By Seán Malone & John Sweetman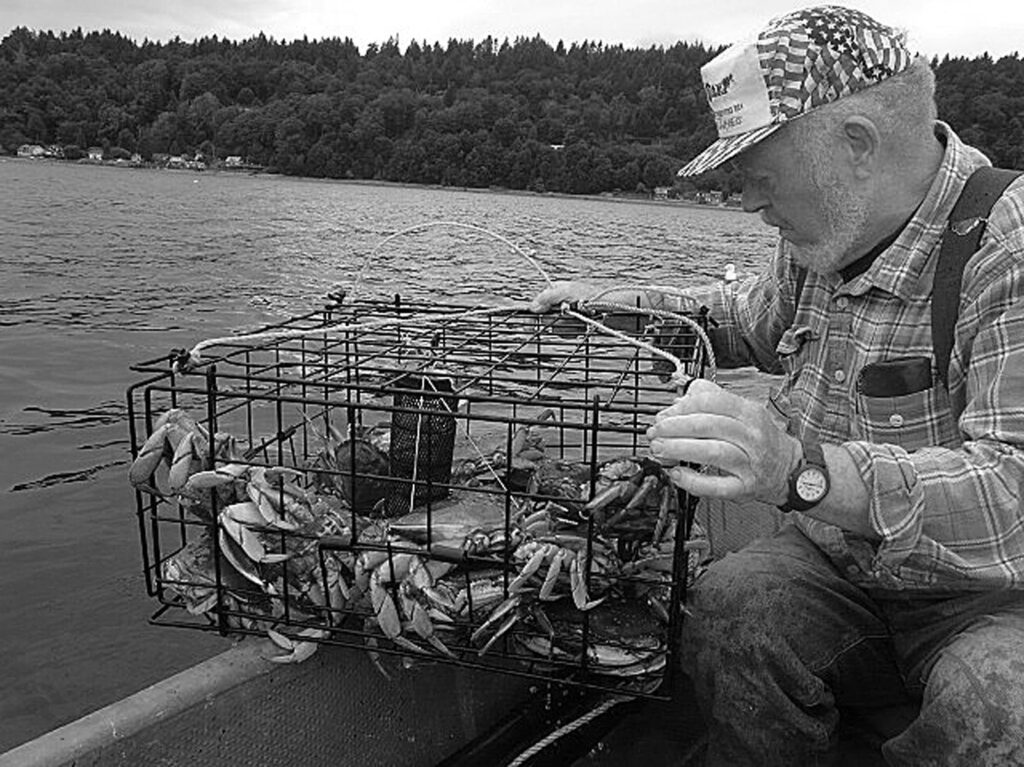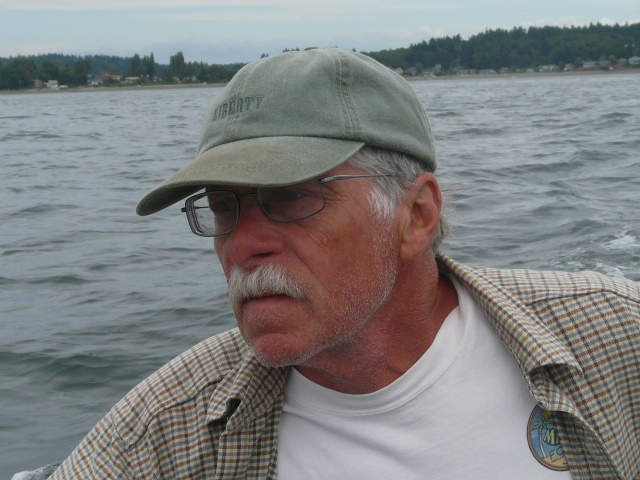 We sat together on Seán's deck overlooking outer Quartermaster and lifted a small glass of single malt as a mutual toast to the revival of "The Loop." The deck in particular had been the "source" of many of our stories that ran in the earlier Loop; which had earlier been the "Ticket" until Troy of "Loose Change" fame took over. We would get together over lunch and work our ideas, just like we had done in our writing class, where really all our mutual efforts began.
Occasionally, our creative periods were interrupted by the need to identify various birds, tidal phenomena, or just merely to defend our crab traps (visible from our chairs) from poachers; either by yelling or – in Seán's case – occasionally waving around an antique shotgun. His otherwise obscure cabin had a massive white chimney that was a navigational marker for the secret location of our crab traps, back when we actually had a crab season.
A number of years ago, Seán had signed up for a writing class that was held in the back room of the old Blue Heron. He showed me his efforts and we discussed the class. I was at first a bit skeptical of Seán actually writing, as he had formerly been producing some near-great documentaries for King Broadcasting. These works of Seán's deserve another story of their own…particularly the one involving a trip to Scotland to "document" single malt whisky "science." How he and Dick Gilbert talked the advertising agency into funding that one has got to be a good story. We'll write a bit about that in future issues.
By that time, the class had moved up to the Chamber of Commerce office uptown and a few new people had joined. We learned from others in the class, one of whom was Myrla Dean. She had retired as an English teacher and was writing a novel about a boy growing up in Eastern Oregon. We learned a lot from her, not the least of which was "punctuation."
I look back and think Myrla was the cause of a shift in our outlook as we began working on stories that reflected our growing up days with beaches, wild freedom, and family. It turns out that Seán and I have a lot of experience being kids, so we could bring some of these to life. Recently, we reached the mutual conclusion that we also are getting a lot of experience being, if not old, at least "mature!"
That's another range of subjects we could bring to life. Both of us spent a number of years in a small isolated Eastern Washington area and we have a lot of mutual adventures to share. Mostly true, as usual!
Our next story might be about Seán's pet raven…who stole my truck keys…pooped on Seán's TV…thereby blowing it up…pestered the poor cats…and, well, you'll have to wait for the next Loop to hear the rest of the story.